>
>
>
Auto Parts Vacuum Sputtering Machine
Auto Parts Vacuum Sputtering Machine
Brand :Hongfeng VAC
Product origin :China
Delivery time :Within 60 working days after order
Supply capacity :30 sets per year
Auto Parts Vacuum Sputtering Machine is designed for applying chroming finishing on auto parts and it also can be used for other products such as golf clubes, mirror manufacturing, etc.

Auto Parts Vacuum Sputtering Machine is customized according to the customer's requirements.
Auto Parts Vacuum Sputtering Machine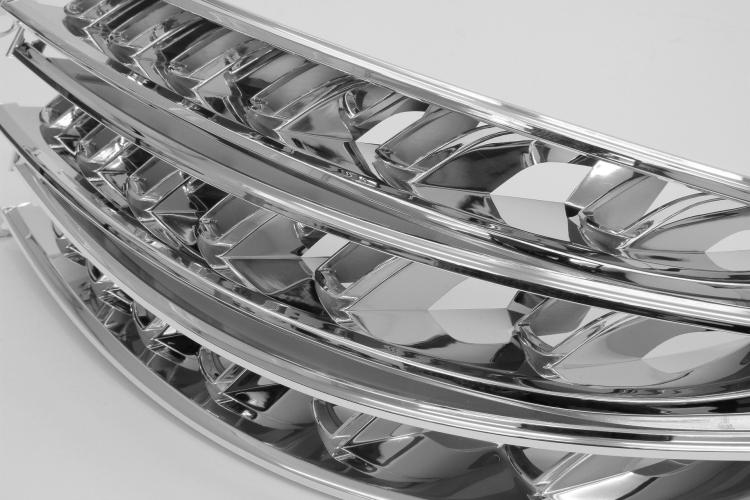 General Description:
Auto Parts Vacuum Sputtering Machine is targeted to plate a metal coatings on the surface of the automobile wheels, and the effect is very good. The technology of Car Rims Vacuum Chroming Machine is magnetron sputtering and this technology has been used maturely. Auto Parts Vacuum Sputtering Machine is widely used in aluminum alloy automotive wheel plating: titanium, chromium, zirconium, stainless steel, silver, copper, aluminum and other composite metal coatings.
Hongfeng VAC's engineers has been focus on the research and development of physical vapor deposition technology over more than ten years. It is a professionally designed and specially manufactured Auto Parts Vacuum Sputtering Machine for automotive wheel enterprises, which has brought significant benefits to our clients, made outstanding contributions to environmental protection, and produced great social effects. It is highly valued and appreciated by all walks of life. Auto Parts Vacuum Sputtering Machine is currently at the leading level in domestic coating equipment market.
Specifications:
Type
SP-700
SP-900
SP-1000
SP-1200
SP-1400
SP-1800
Vacuum chamber size
Ф700×H800mm
Ф900×H1000mm
Ф1000×H1100mm
Ф1200×H1400
Ф1400×H1600
Ф1600×H1800mm
Power supply
Pulse bias power supply; DC/MF magnetron power supply
(can be equipped with different power supply by requested)
Vacuum chamber structure
Vertical single/double door, rear vacuum acquisition system
Vacuum chamber material
Carbon steel or stainless steel304
Ultimate vacuum
8.0×10-4Pa
Pumping speed
From 1 atm to 6.7×10-3Pa take 8~15min (room temperature, clean and unload)
Vacuum system
Diffusion pump + roots pump + rotary vane pump + holding pump
(can be adjusted by requested)
Magnetron target type
Planar magnetron target, cylindrical magnetron target
Pulse bias power supply
25KW
25KW
30KW
30KW
40KW
Spare parts list: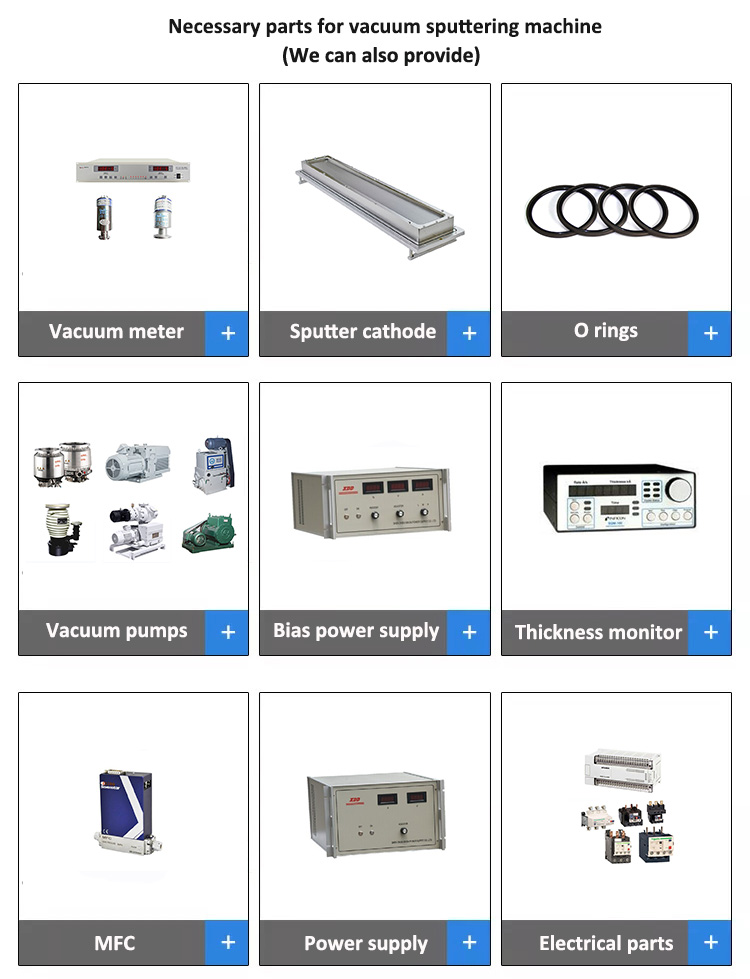 About Hongfeng VAC: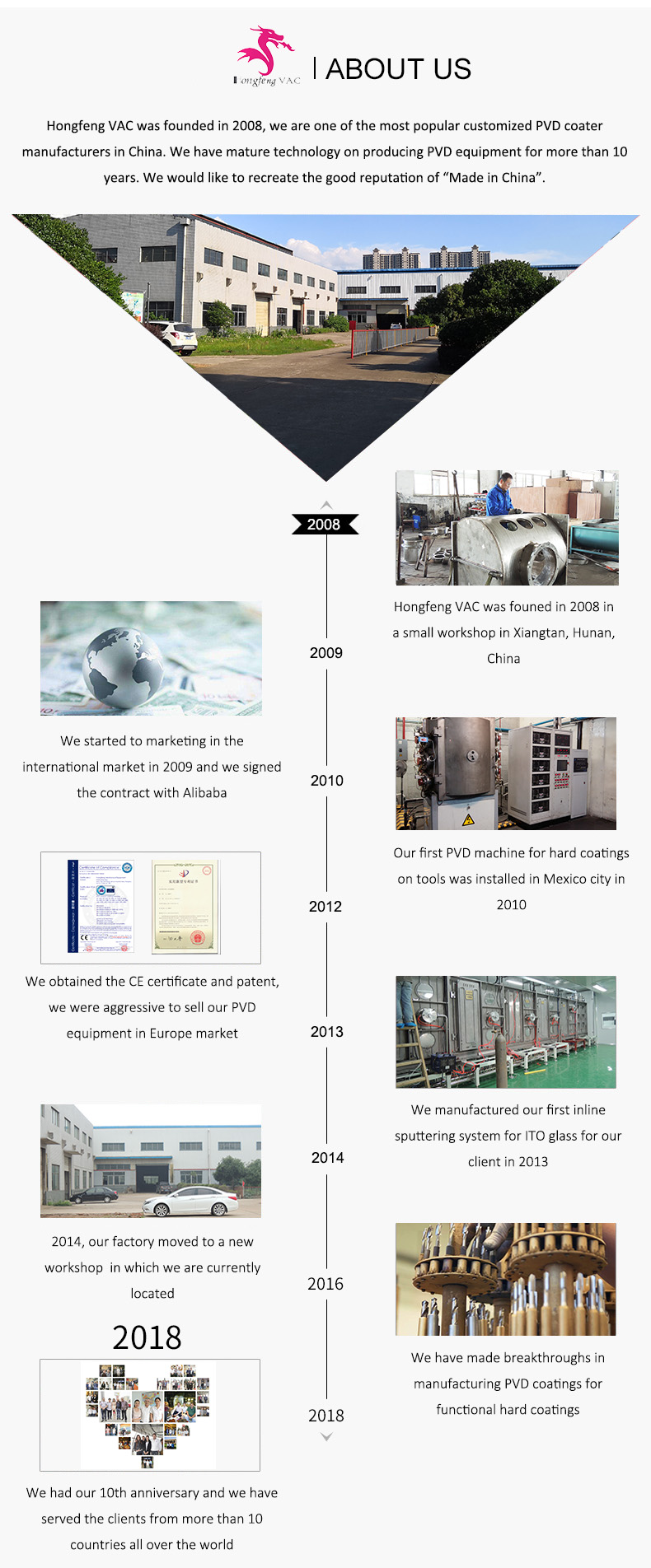 We do have different models of PVD coating machine. But usually we recommend the machine according to the size of the max. parts of customers. Since we have seen the drawing of pcs from you, we will make sure the machine can coat all of your pcs and reaches to the desired capacity.
...more
Get the latest price? We'll respond as soon as possible(within 12 hours)