>
>
>
Automatic Glass Mirror Coating Line
Automatic Glass Mirror Coating Line
Brand :Hongfeng VAC
Product origin :China
Delivery time :Within 150 working days after order
Supply capacity :5 sets per year
Automatic Glass Mirror Coating Line is a continuous equipment for manufacturing glass mirror. Automatic Glass Mirror Coating Line is composited by several vacuum chambers to get all work in a line. Automatic Glass Mirror Coating Line is high capacity and good quality.
Automatic Glass Mirror Coating Line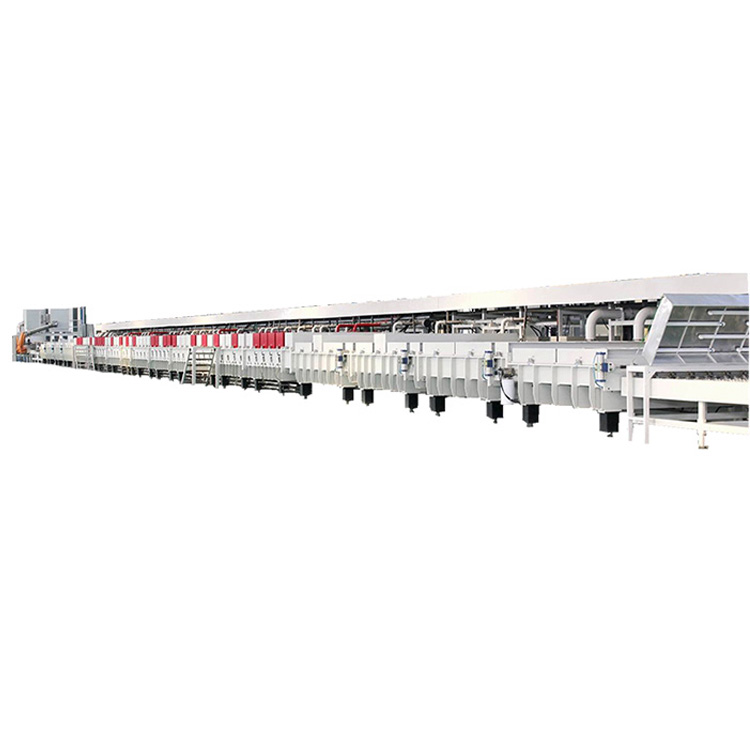 The automatic glass mirror coating line for tinted glass adopts PVD vacuum magnetron sputtering technology to coat transparent flat glass with 24K golden mirror, 18K golden mirror, red golden mirror, purple mirror, purple red mirror, violet mirror, blue mirror, grey mirror, bronze mirror, pink mirror and auspicious yellow etc.
Main features:
1.Max.glass coating size:2440x3660mm
2. Multi-vacuum chambers and multi-sputtering chamber design are available
3. The horizontal magnetic control line has single-end and double-end structure; glass double cleaning, coating, detection, painting, drying, cooling can be finished all at one time
4. Sputtering target design: cylindrical cathode target and planar sputtering cathode target.
5. Power allocation: power supply with high power magnetron sputtering
Drive system: roller drive, frequency adjustable, induction type room door opening system.
6. Vacuum system: diffusion pump (or turbo molecular pump) + roots pump mechanical pump
Optional: cryogenic pump
The size of automatic glass coating line can be customized.
We do have different models of PVD coating machine. But usually we recommend the machine according to the size of the max. parts of customers. Since we have seen the drawing of pcs from you, we will make sure the machine can coat all of your pcs and reaches to the desired capacity.
...more
Get the latest price? We'll respond as soon as possible(within 12 hours)