>
>
>
Car Headlamp Vacuum Coating Machine
Car Headlamp Vacuum Coating Machine
Brand :Hongfeng VAC
Product origin :China
Delivery time :Within 60 working days after order
Supply capacity :30 sets per year
Car Headlamp Vacuum Coating Machine is capable to apply aluminum coatings and protective coatings on car headlamps. , Headlamp Vacuum Coating Machine works fast time and it is cheap for average cost.
Car Headlamp Vacuum Coating Machine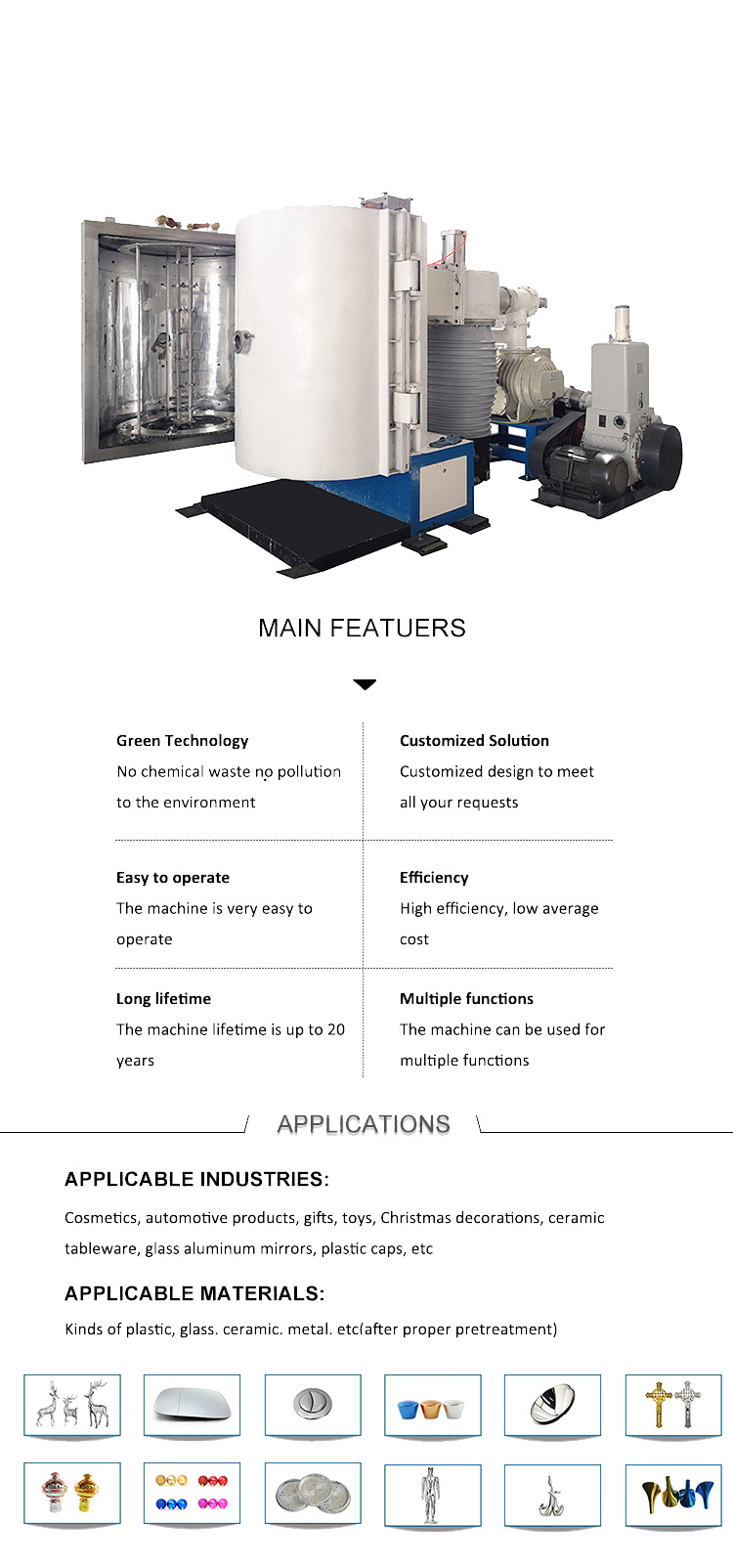 Machine Introduction:
Car Headlamp Vacuum Coating Machine uses a vacuum pump to pump the atmosphere. When the vacuum chamber reaches a certain degree of vacuum, a high-current evaporation power source is used to heat the evaporation source tungsten wire to heat the evaporation material aluminum and sublimate it, and fly to the workpiece surface to deposit a film. After the evaporation process is completed, the polymer material (HMDS) silicon-based compound that is uniformly charged into the chamber body is charged into the vacuum chamber to a proper pressure through a flow control system, and the bombardment power is applied to the electrode plate to generate a glow discharge to form a low-temperature plasma. A small number of electrons in the monomer gas obtain energy from the external electric field, and then collide with the monomer gas molecules to generate a variety of active centers. Some of these active groups (highly-concentrated free radicals) undergo polymer monomer polymerization and are deposited as thin films on the surface of the workpiece to form a transparent protective film.
Electrical control system
Programmable controller (PLC) central control mode and its related electric control unit monitor and control equipment vacuum system, evaporation source system, workpiece rotation system, etc. Automatic alarm and protection system for water, electricity and gas faults; sound and light alarm.
Specifications:
Model Number
EV-1000
EV-1200
EV-1400
EV-1800
EV-2000
Two doors or Two chambers model are available
Dimension of vacuum chamber(diameter*height)
1000*1100
1200*1400
1400*1600
1800*2000
2000*2200
Material of vacuum chamber
Carbon steel, SUS304 or SUS316L
Technology of working
vacuum resistance evaporation with tungsten& aluminum filaments, high power evaporation transformer
Pumping system
Diffusion pump+mechanical pumps, booster pump
Pumping Time
From atmosphere to 5.0*10-2Pa less than 8 minutes
Vacuum Limit
5.0*10-4 Pa
Working temperature
Room temperature
Working mode
Automatic or Manual mode, by 10.4 inches PLC touches screen
Total Power
40-80kW
70-140kW
Footprint
2*2 meters
2*3 meters
3*3 meters
3*3 meters
3*4 meters
4*5 meters
5*6 meters
These units you can custom made
1. Size of vacuum chamber
2. Configurations of pumps
Optional instruments
1. Leakage detector
3. Arc ion deposition system
4. Magntron sputtering system
About Hongfeng VAC: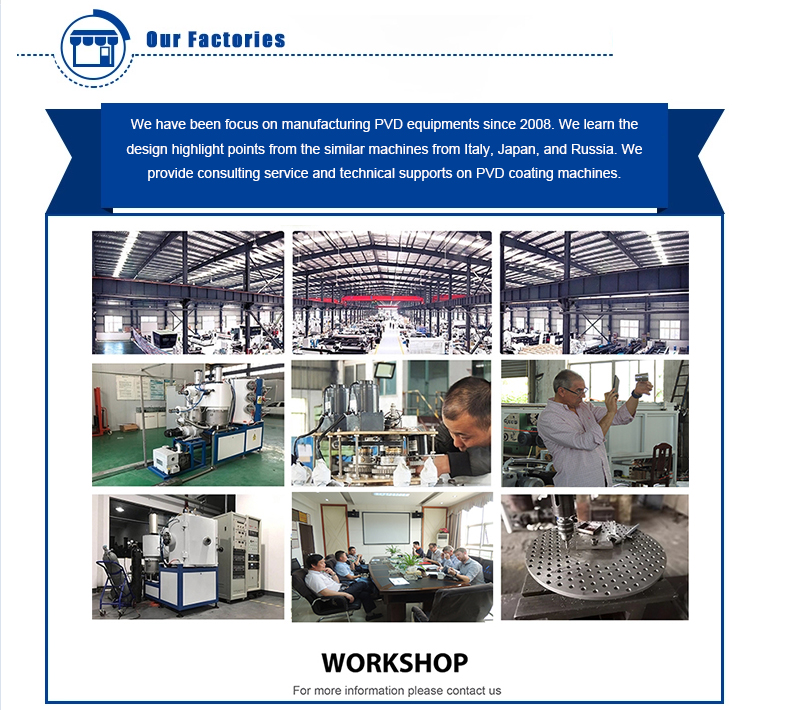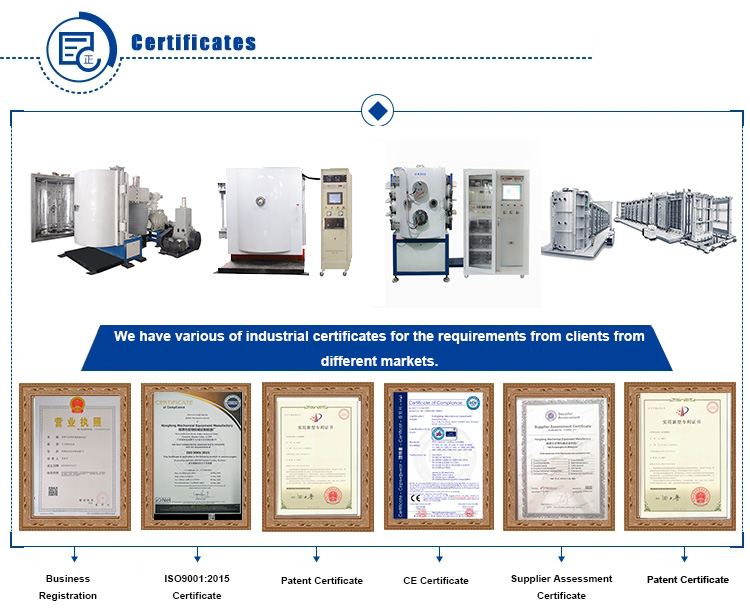 We do have different models of PVD coating machine. But usually we recommend the machine according to the size of the max. parts of customers. Since we have seen the drawing of pcs from you, we will make sure the machine can coat all of your pcs and reaches to the desired capacity.
...more
Get the latest price? We'll respond as soon as possible(within 12 hours)