>
>
>
Christmas Balls Vacuum Coating Machine
Christmas Balls Vacuum Coating Machine
Brand :Hongfeng VAC
Product origin :China
Delivery time :Within 60 working days after order
Supply capacity :30 sets per year
Christmas Balls Vacuum Coating Machine
Machine Decription:
We use thermal aluminum evaporation for our Christmas Balls Vacuum Coating Machine. Thermal aluminum evaporation is the fast & simple method to obtain high reflective mirror finishing on differnt materials of products(The only thing is to apply different lacquer for the products). Usually the cycle time ranges 8-20min. If you prefer more shiney color, you can apply higher vacuum.
The production cost is low because the coating step only takes some seconds and the color is done, then you can open the door of vacuum chamber to check the quality of coatings.
The machine is multiple functions.
Main Specifications:
Structure of vacuum coating chamber: vertical double door, rear vacuum pumping system
Power type: high power evaporation power(and)ion bombardment power
Vacuum chamber material: high quality carbon steel or stainless steel
Pumping system: diffusion pump + roots pump + mechanical pump
Cooling system: water circulation cooling method, also need to be equipped with cooling water tower
Rotation system: combination of revolution and rotation, frequency conversion adjustment
Intelligent control: PLC intelligent control HMI full-color human-machine touch interface for fully automatic control
Alarm and protection: alarm for abnormal conditions and implement corresponding protection measures.
Machine Structure: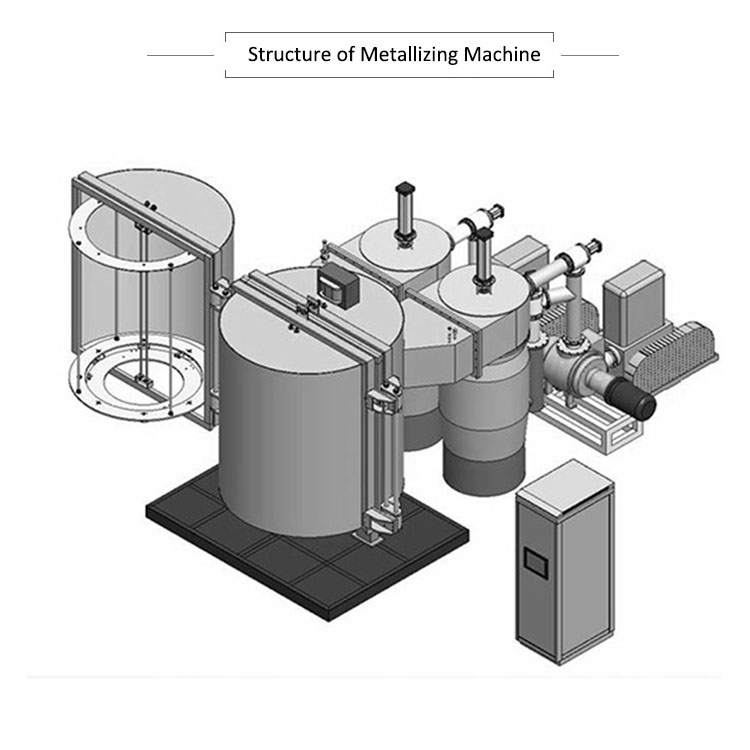 Main Applications:
1. Plastic metallization
3. Mirror making
4. Car parts coating
5. Cosmetic caps coating
6. Glass chatons
Decorative thin film coating onto other items.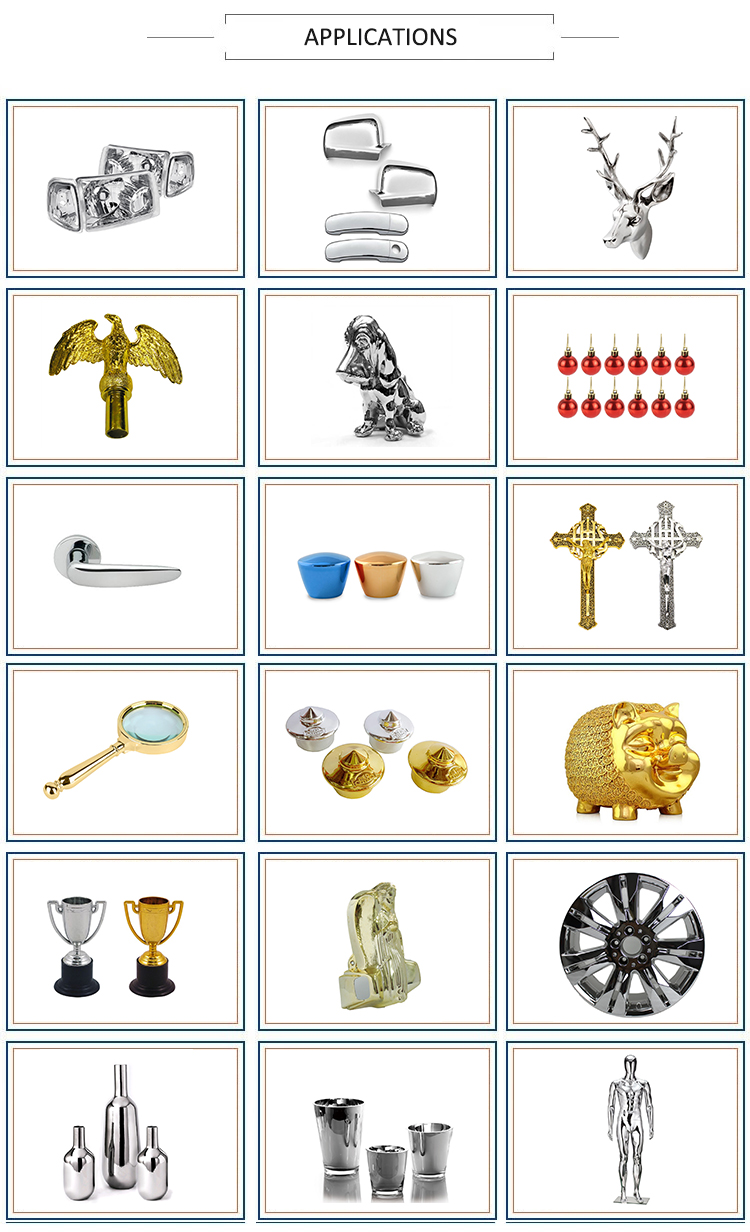 About Hongfeng VAC: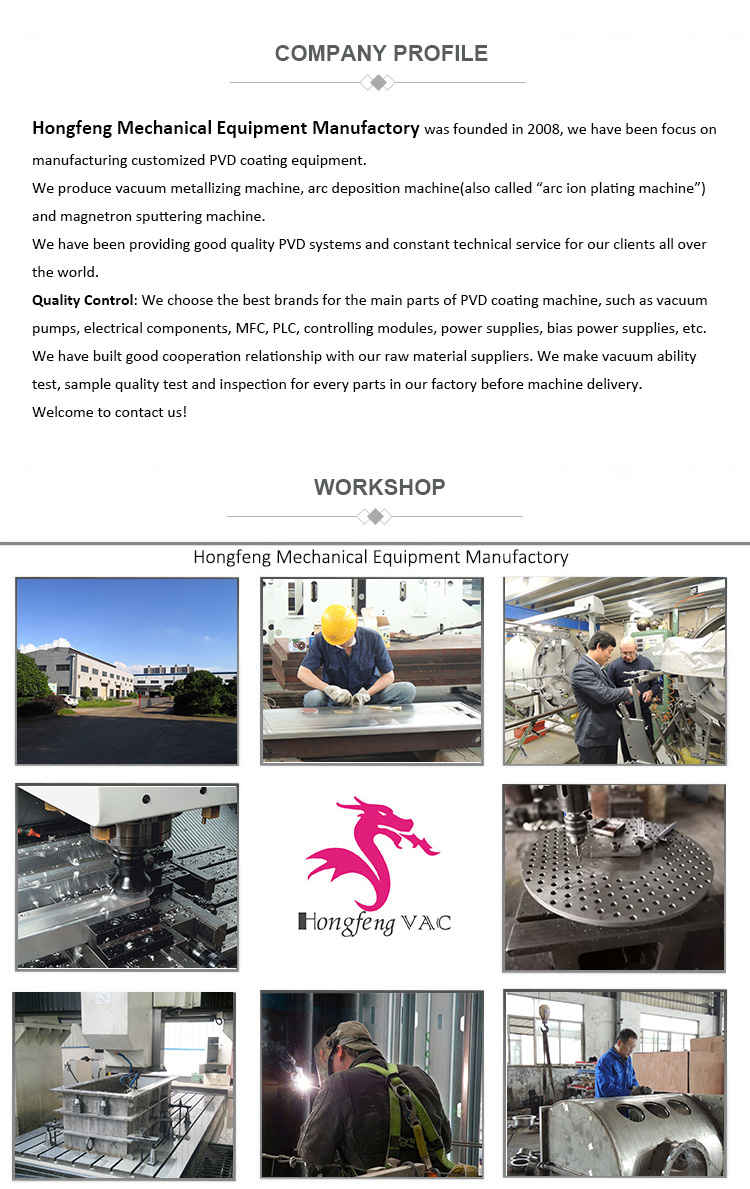 We do have different models of PVD coating machine. But usually we recommend the machine according to the size of the max. parts of customers. Since we have seen the drawing of pcs from you, we will make sure the machine can coat all of your pcs and reaches to the desired capacity.
...more
Get the latest price? We'll respond as soon as possible(within 12 hours)