>
>
>
Clock Back Plate Vacuum Chrome Plating Machine
Clock Back Plate Vacuum Chrome Plating Machine
Brand :Hongfeng VAC
Product origin :China
Delivery time :Within 60 working days after order
Supply capacity :30 sets per year
Clock Back Plate Vacuum Chrome Plating Machine
Coating properties:
• Excellent layer properties
• Longer lifetime
• Smooth surface
• Many bright, metallic colours, decorative or functional
• Excellent scratch protection
Clock Back Plate Vacuum Chrome Plating Machine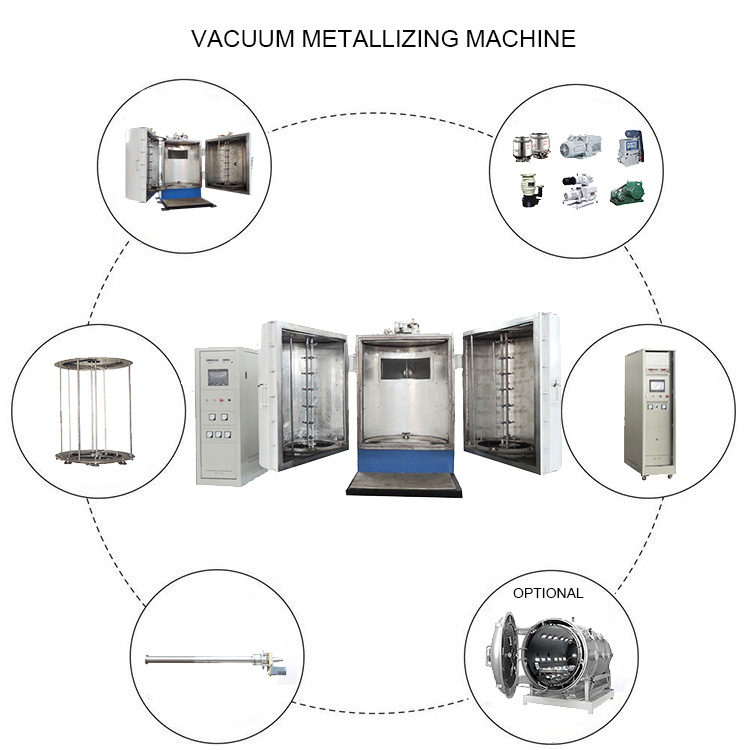 Machine Description:
Clock Back Plate Vacuum Chrome Plating Machine can be used for applying chrome mirror finishing for different (mainly) plastic items.
The metallizing machine produces no chemical waste, there was no environmental problem.
After metallizing, we can make different colors by spraying or water coloring, different colors are available.
Machine Structure:
Vacuum chamber: Horizontal or veritical
Size: Different sizes according to customer's requirements
Coating Technology: Vacuum thermal aluminum evaporation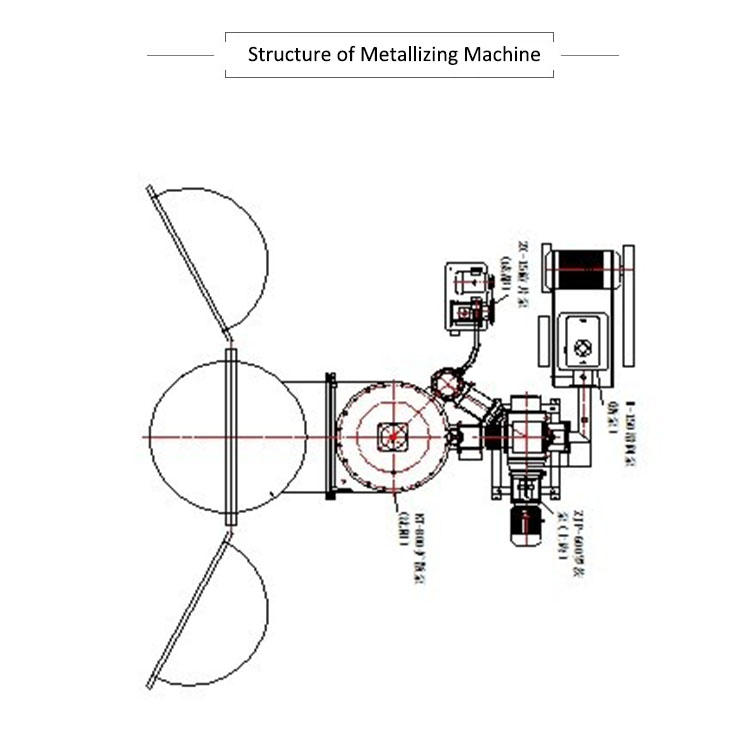 Machine Main Parts: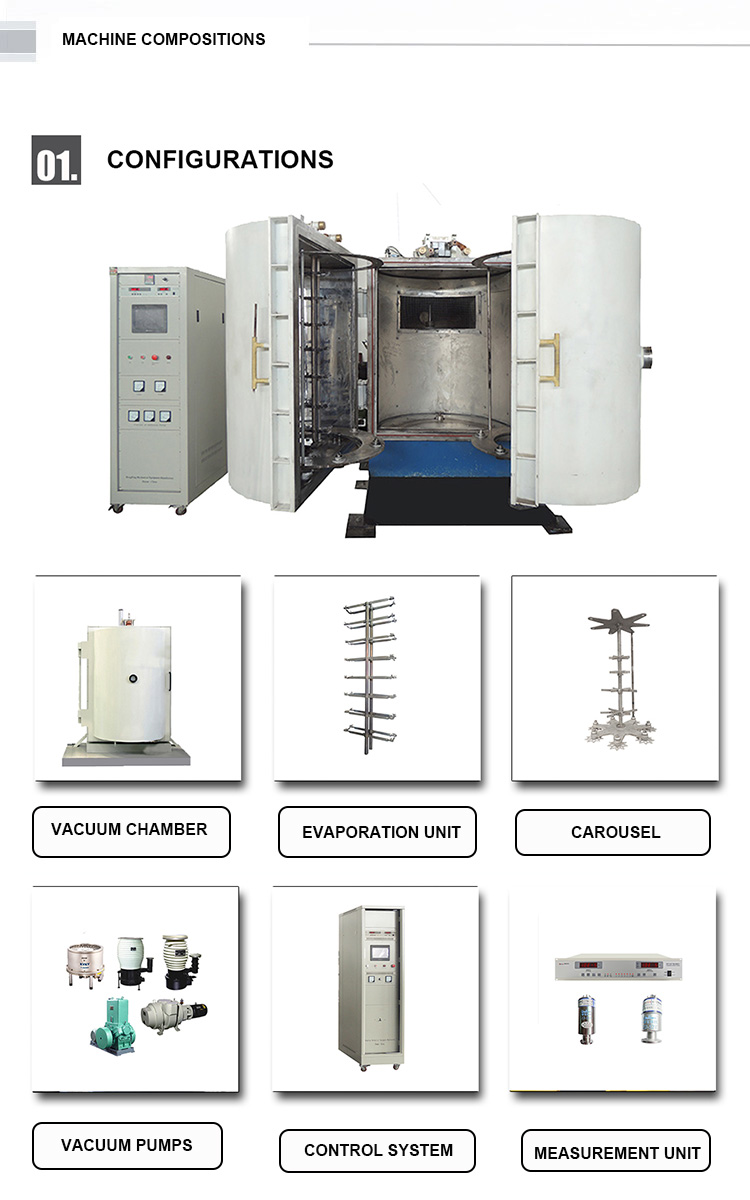 Machine Application:
1. Plastic metallization
3. Mirror making
4. Car parts coating
5. Cosmetic caps coating
6. Glass chatons
Decorative thin film coating onto other items.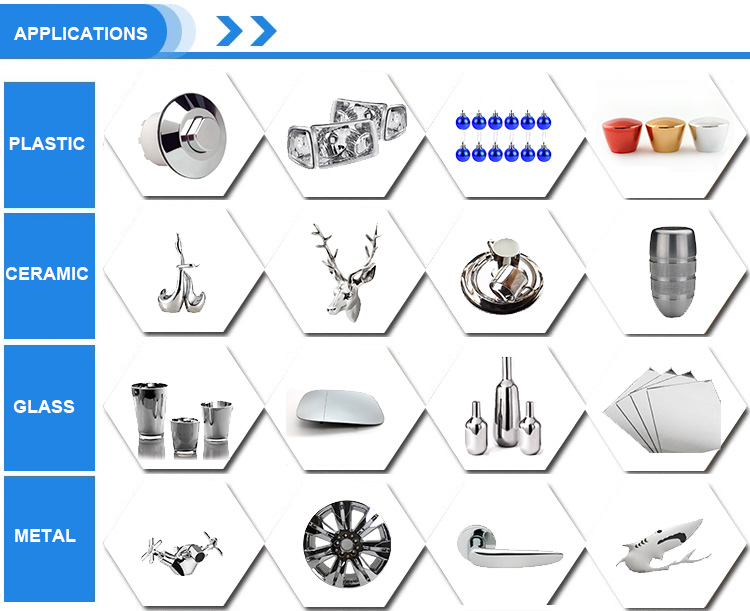 Machine Specifications:
Model Number
EV-1000
EV-1200
EV-1400
EV-1800
EV-2000
Two doors or Two chambers model are available
Dimension of vacuum chamber(diameter*height)
1000*1100
1200*1400
1400*1600
1800*2000
2000*2200
Material of vacuum chamber
Carbon steel, SUS304 or SUS316L
Technology of working
vacuum resistance evaporation with tungsten& aluminum filaments, high power evaporation transformer
Pumping system
Diffusion pump+mechanical pumps, booster pump
Pumping Time
From atmosphere to 5.0*10-2Pa less than 8 minutes
Vacuum Limit
5.0*10-4 Pa
Working temperature
Room temperature
Working mode
Automatic or Manual mode, by 10.4 inches PLC touches screen
Total Power
40-80kW
70-140kW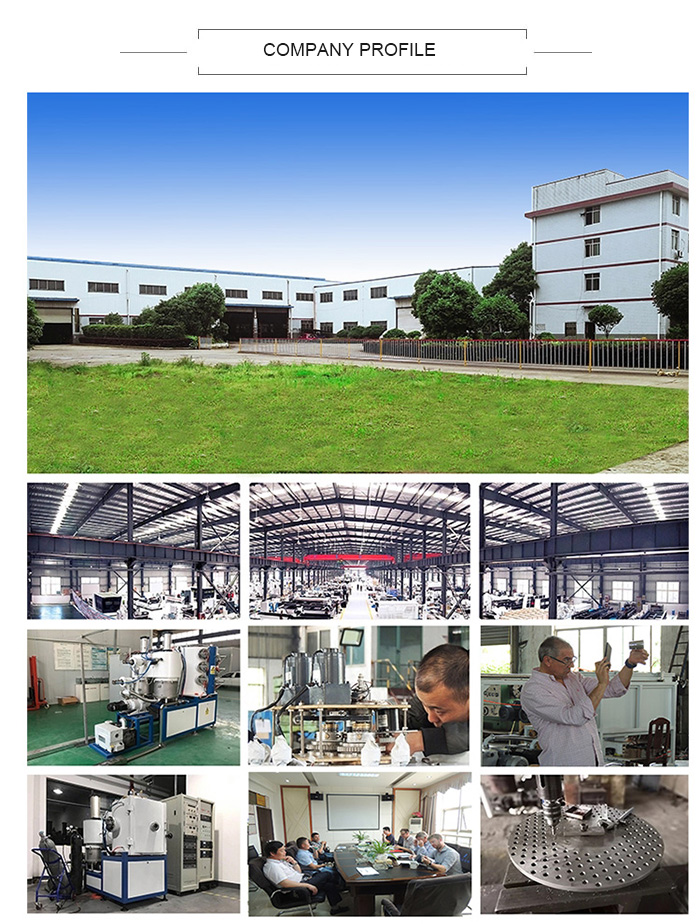 We do have different models of PVD coating machine. But usually we recommend the machine according to the size of the max. parts of customers. Since we have seen the drawing of pcs from you, we will make sure the machine can coat all of your pcs and reaches to the desired capacity.
...more
Get the latest price? We'll respond as soon as possible(within 12 hours)