>
>
>
Gold Plating Jewellery PVD Coating Machine
Gold Plating Jewellery PVD Coating Machine
Brand :Hongfeng VAC
Product origin :China
Delivery time :Within 70 working days after order
Supply capacity :30 sets per year
Gold Plating Jewellery PVD Coating Machine comes with a small vacuum chamber for smart operation and high quality coatings.

Advantage:
1. Small chamber, smart operations
2. Small footprint
3. High quality and stable coating quality
4. Customized design available
Gold Plating Jewellery PVD Coating Machine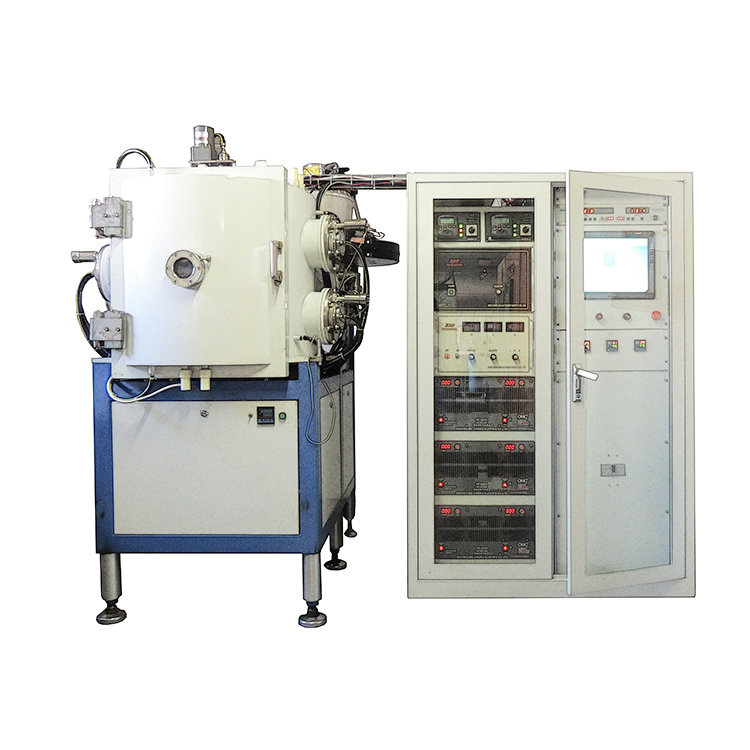 Machine Description:
Gold Plating Jewellery PVD Coating Machine is designed for decorative purposes on jewellery or other high value items. This machine usually comes with a small vacuum chamber( the smallest is 500X600mm) and it can produce high quality color coatings. We can provide the small PVD coating machine with turbo molecular pumps.
Smaller PVD coating machine is proven that we can control the vacuum degree, gas distribution, heating temperature better than bigger vacuum coaters.
Machine Compositions:
Features:
1. Smart vacuum chamber, easy to control the parameters
2. Easy to operate
3. Small size, fast cycle
4. No chemical waste
5. Oil free turbo molecular pumps can be provided for the PVD system
Techanical Specifications:
| | |
| --- | --- |
| Dimension of vacuum chamber(diameter*height) | D500XH600mm, D700XH800mm, D1000XH1100mm, customized |
| Material of vacuum chamber | SUS304 with cooling jacket |
| Application | Decorative PVD coating colors on steel, ceramic, glass substrates |
| Colors | Golden, rose golden, silver, black, rainbow, purple, customized |
| Quantity of arc sources | 4 to 12 arcs |
| Sputtering system | 1 Nos. of DC/unbalanced magnetron sputtering cathodes |
| Pumping system | Diffusion pump/Turbo molecular pump+booster pump+ mechanical pump |
| Pumping Time | From atmosphere to 5.0*10-2Pa less than 15 minutes |
| Bias Power Supply | 20kW |
| Gas distribution System with Mass Flow Controllers | 3 sets |
| Vacuum Limit | 5.0*10-4 Pa |
| Working temperature | Functional Applications: up to 200 centigrades |
| Working mode | Automatic or Manual mode, by 15 inches Industrial PLC touches screen |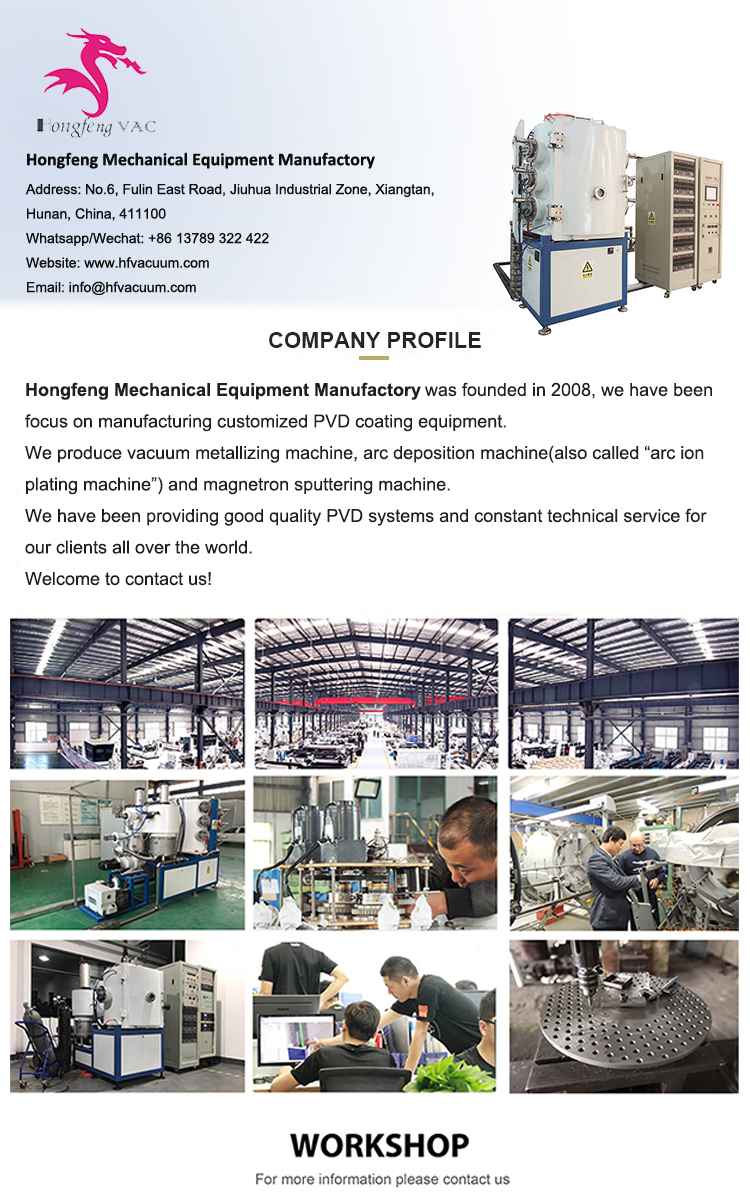 We do have different models of PVD coating machine. But usually we recommend the machine according to the size of the max. parts of customers. Since we have seen the drawing of pcs from you, we will make sure the machine can coat all of your pcs and reaches to the desired capacity.
...more
Get the latest price? We'll respond as soon as possible(within 12 hours)