>
>
>
Horizontal PVD Vacuum Coating Machine
Horizontal PVD Vacuum Coating Machine
Brand :Hongfeng VAC
Product origin :China
Delivery time :Within 60 working days after order
Supply capacity :30 sets per year
Horizontal PVD Vacuum Coating Machine comes with a horizontal vacuum chamber. When you install a Horizontal PVD Vacuum Coating Machine, you do not have to make a hole on the floor or make a platform for the machine.
Horizontal PVD Vacuum Coating Machine
General Description:
Physical Vapor Deposition (PVD) is characterized by the creation of a metal vapor that can be reacted with different gases to form a thin film coating. The most common PVD methods used today are arc deposition and sputtering. Both processes are carried out under high vacuum conditions within a coating chamber.
This technology allows us to apply biocompatible, wear protective, anti-allergic coatings for a variety of medical devices including orthopedic implants and surgical instruments.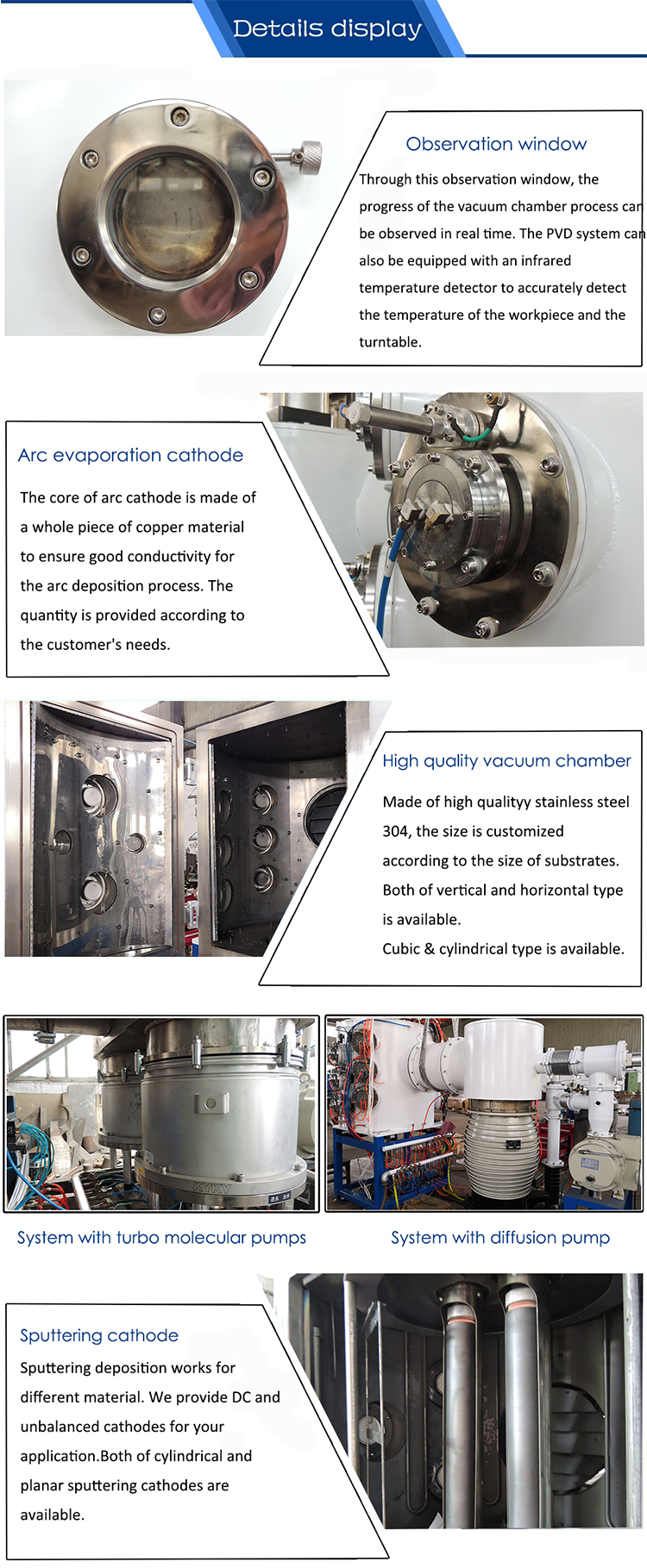 Machine Applications: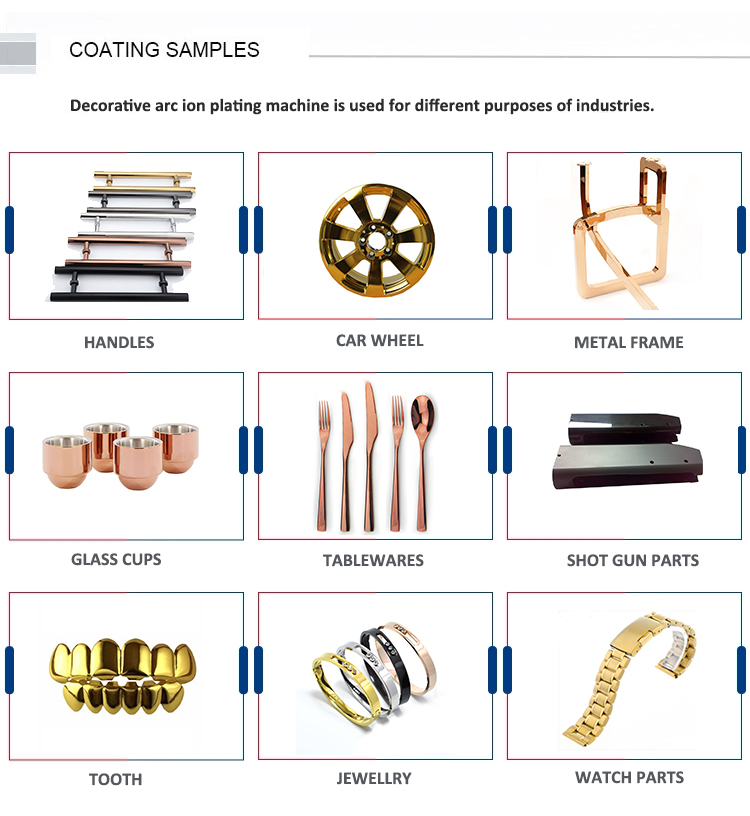 Door and Window Hardware
Glass Bottles
Plumbing Fixtures
Watch Parts
Whirlpool Tub Hardware
Automotive Decorative Ornamentation
Entry Security Systems
Marine
Medical Instruments
Jewelry
Ceramic Tiles
Mosaics
Features:
Wear Resistance
Corrosion Resistance
Extremely Hard Surface Structure
Long Wear Capability
Tarnish Resistant
UV Stable
Decorative Coating Colors:
Brass
Gold
Nickel
Bronze
We do have different models of PVD coating machine. But usually we recommend the machine according to the size of the max. parts of customers. Since we have seen the drawing of pcs from you, we will make sure the machine can coat all of your pcs and reaches to the desired capacity.
...more
Get the latest price? We'll respond as soon as possible(within 12 hours)