>
>
>
Metal Accessories Coating Machine
Metal Accessories Coating Machine
Brand :Hongfeng VAC
Product origin :China
Delivery time :Within 70 working days after order
Supply capacity :30 sets per year
Metal Accessories Coating Machine comes with a veritical or horizontal vacuum PVD chamber. It uses electrical arc deposition technology for applying different coatings on substrates.

The size of vacuum chamber and pumping system are customized. We will glad to receive your customized requirements before confirming the order of Metal Accessories Coating Machine.
Metal Accessories Coating Machine
Metal Accessories Coating Machine is based on the arc deposition technology, are the most suitable coating system for producing PVD hard coatings on metal tools, molds and dies, etc.
Chamber size: φ 600mm-φ1800mm(Can be customized)
3-point vacuum level measuring,2-point temperature measuring
High power ion source achieving uniformed, larger ion deposition distribution over a larger area at high ion current density.
Different metal and alloy layers can be deposited by multi arc sources
Auto-deposition control system for fully automated process.
Center-driving or planetary substrate dome is selectable.
Diffusion pump(or turbo molecular pumps) plus mechanical pumps for high vacuum pumping
NOTICE:
Equipment specifications / appearances can be improved or changed according to customer requirements.
Company Information: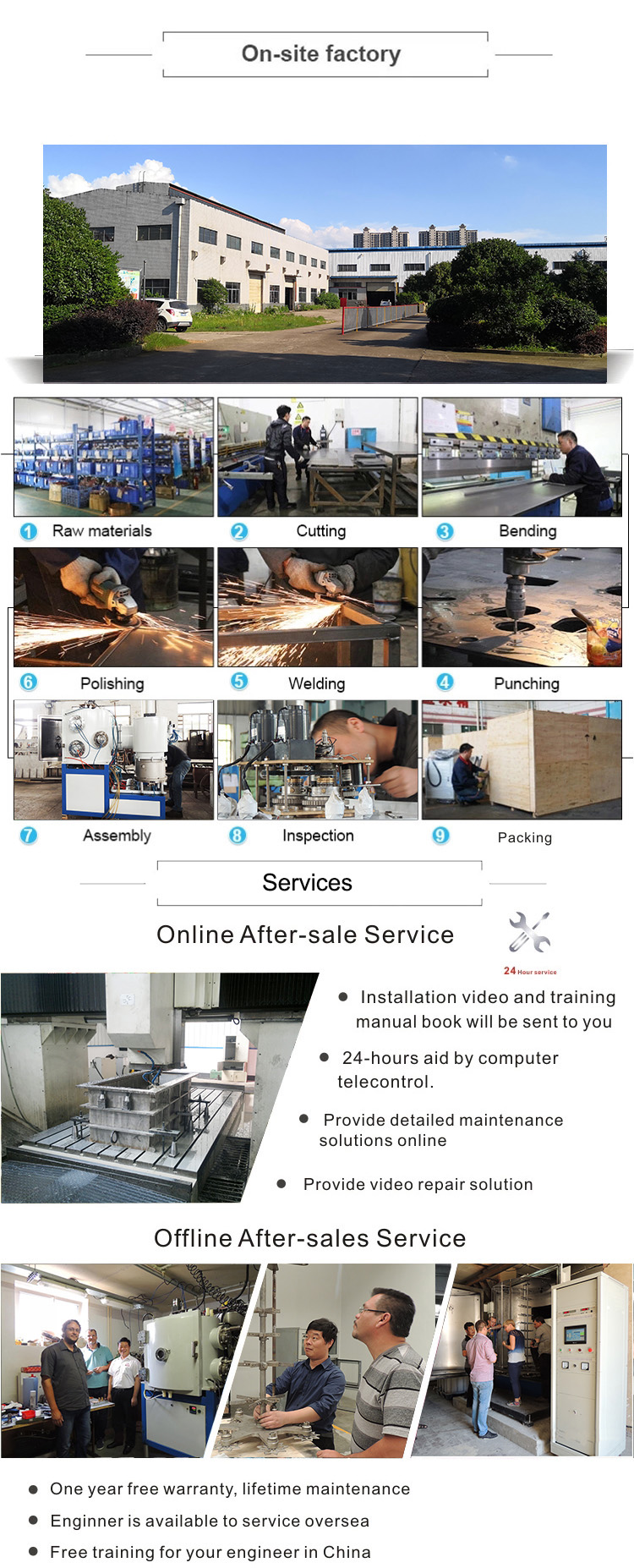 We do have different models of PVD coating machine. But usually we recommend the machine according to the size of the max. parts of customers. Since we have seen the drawing of pcs from you, we will make sure the machine can coat all of your pcs and reaches to the desired capacity.
...more
Get the latest price? We'll respond as soon as possible(within 12 hours)