>
>
>
Mini PVD Coating System
Mini PVD Coating System
Brand :Hongfeng VAC
Product origin :China
Delivery time :Within 60 working days after order
Supply capacity :30 sets per year
Mini PVD Coating System comes with arc evaporation system, magnetron sputtering and thermal evaporation system according to your requirements. The Mini PVD Coating System is equipped with mini vacuum chamber, it can finish the coating process in short time
Mini PVD Coating System
Machine Parts:


The use and properties of the various coatings available from PVD coatings can, in many cases, be tailored to the individual customer application.
Coatings: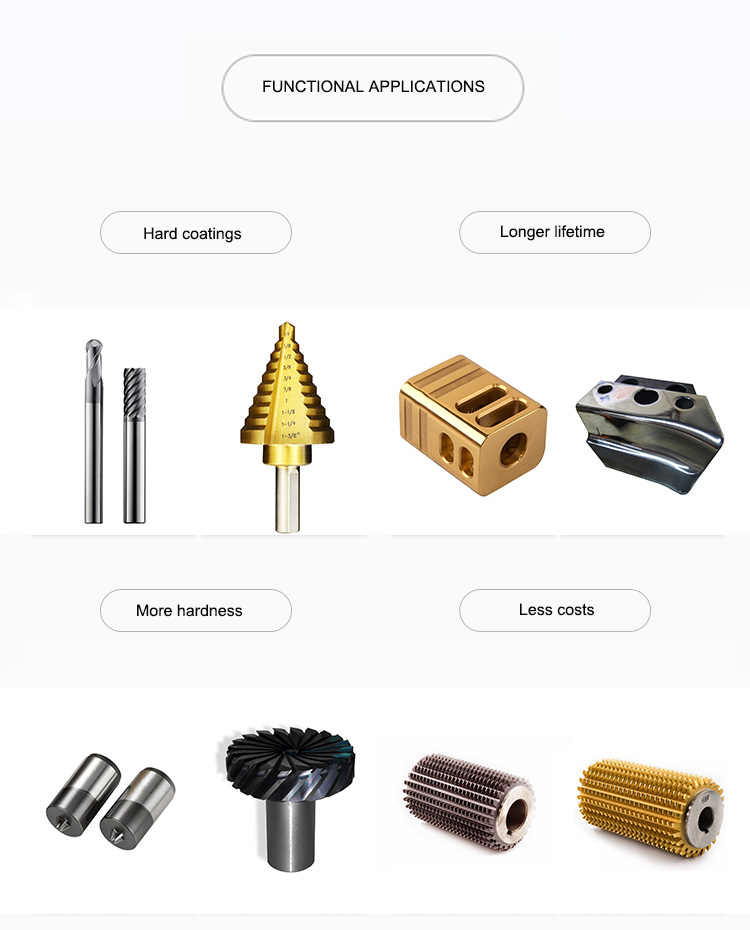 Titanium Nitride (TiN) Coatings
Chromium Nitride (CrN) Coatings
Erosion Resistant Titanium Nitride Coatings
TiCN Coatings
TiAlN Coatings
Custom Coating Designs
About PVD Coatings
Thin film coatings (few microns)
Ultra-hard ceramic materials
Inert Surfaces
Moderate Temperature process
Not a pure line-of-sight process
Extreme adhesion PVD process
Not just mechanical adhesion as in plating
Dense, fine grained coatings
High energy Cathodic Arc process
Extremely high ionization rate
Ion acceleration to substrate provides reaction energy
Environmentally friendly alternative to plating technology.
About Hongfeng VAC: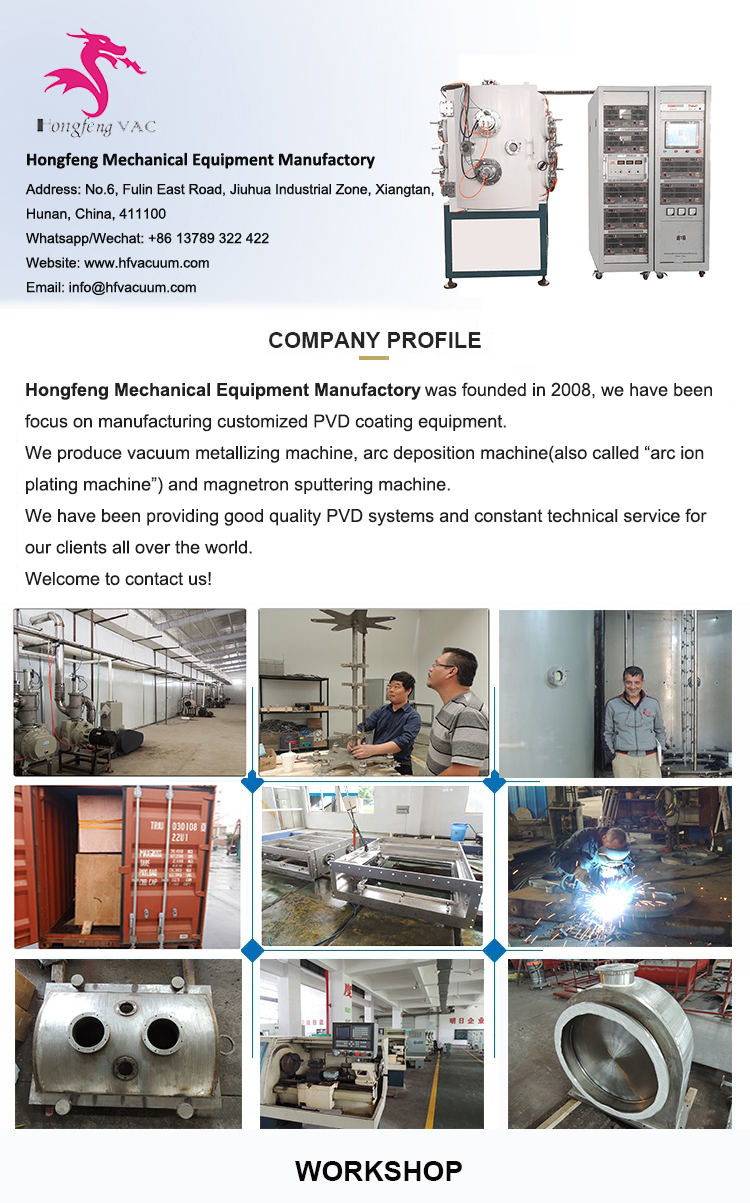 We do have different models of PVD coating machine. But usually we recommend the machine according to the size of the max. parts of customers. Since we have seen the drawing of pcs from you, we will make sure the machine can coat all of your pcs and reaches to the desired capacity.
...more
Get the latest price? We'll respond as soon as possible(within 12 hours)