>
>
>
Power Supplies For Coating System
Power Supplies For Coating System
Brand :Made in China
Product origin :China
Delivery time :Within 60 working days after order
Supply capacity :30 sets per year
We provide different Power Supplies For Coating System. Such as bias power supply, arc inverter(arc power supply), DC sputtering power supply and MF power supply.

Hongfeng VAC has been specialized in manufacturing PVD coating systems since 2008. In the past over 10 years, we havn acknowledged the market of PVD coaters. We know the quality of different brand and we provide the stable quality accessories for vacuum equipment.
Power Supplies For Coating System
Product Description:
There are different kinds of power supplies used in PVD coaters.
For arc deposition machine:
Arc inverter(arc power supplies) ----- This is the power supply for arc evaporation cathodes
Bias power supply ----- This power supplies can improve the durability of coatings during PVD coating process
For themal evaporation machine:
High power transformer
For magnetron sputtering machine:
DC sputtering power supply
MF(medium frequency) power supply
Bias power supply(this also works for arc deposition machine)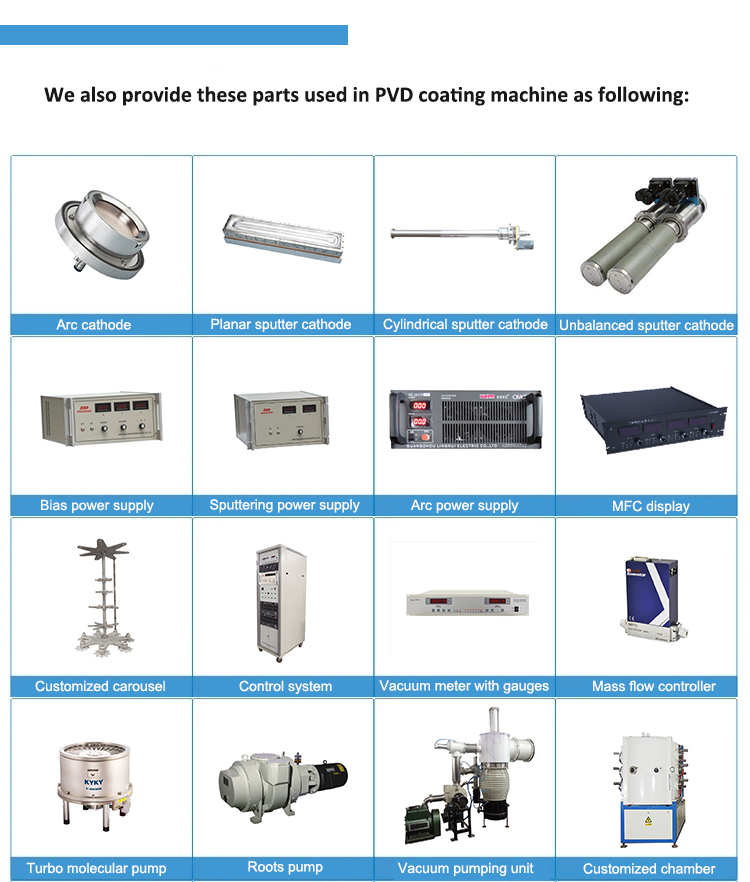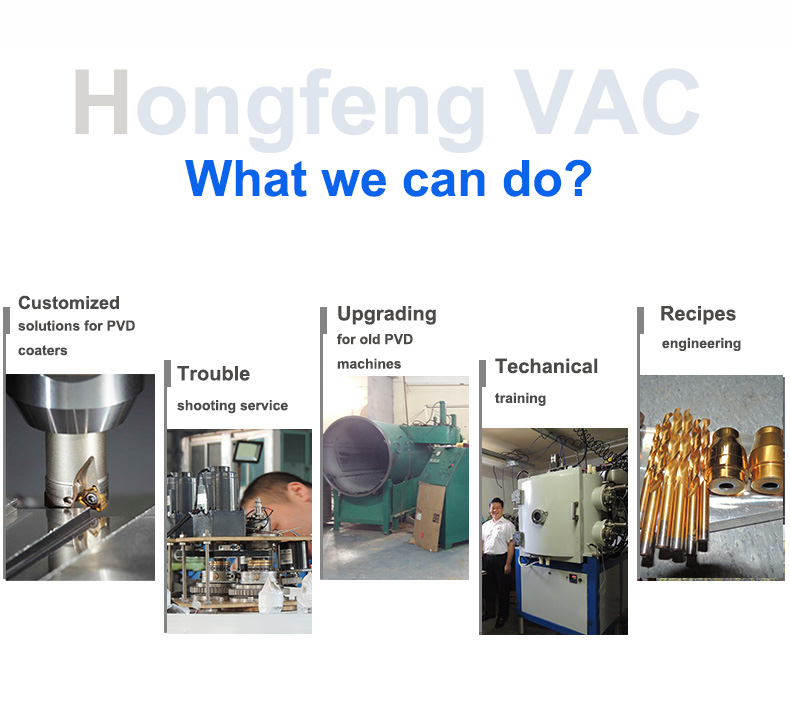 We do have different models of PVD coating machine. But usually we recommend the machine according to the size of the max. parts of customers. Since we have seen the drawing of pcs from you, we will make sure the machine can coat all of your pcs and reaches to the desired capacity.
...more
Get the latest price? We'll respond as soon as possible(within 12 hours)