>
>
>
Small Vacuum Coating Machine
Small Vacuum Coating Machine
Brand :Hongfeng VAC
Product origin :China
Delivery time :Within 70 working days after order
Supply capacity :30 sets per year
Small Vacuum Coating Machine is a kinds of customized PVD coating system for small size parts. It comes with arc deposition system, or/and magnetron sputtering units for your own application.

Small vacuum coating machine this machine is very popular with foreign customers and have very good sales. Both of turbo molecular pumps and diffusion pumps are available for the pumping unit.
Small Vacuum Coating Machine

Small Vacuum Coating Machine - Applications:
Material involved: Metal, glass, ceramic
Decorative use: ceramic glass mosaic, ceramic crafts, automobile wheels, jewelry, watch accessories, stainless steel plates, furniture accessories, door handles, stainless steel door frames, sanitary ware showers, faucets, ceramic tableware, glasses, bottles, glass crafts, mobile phones Housing, eyeglass frame, stainless steel cutlery, stainless steel tube,
Functional use:
The small vacuum coating machine is capable to apply PVD hard coatings in hardware, carbide tools, gears, twist drills, taps, molds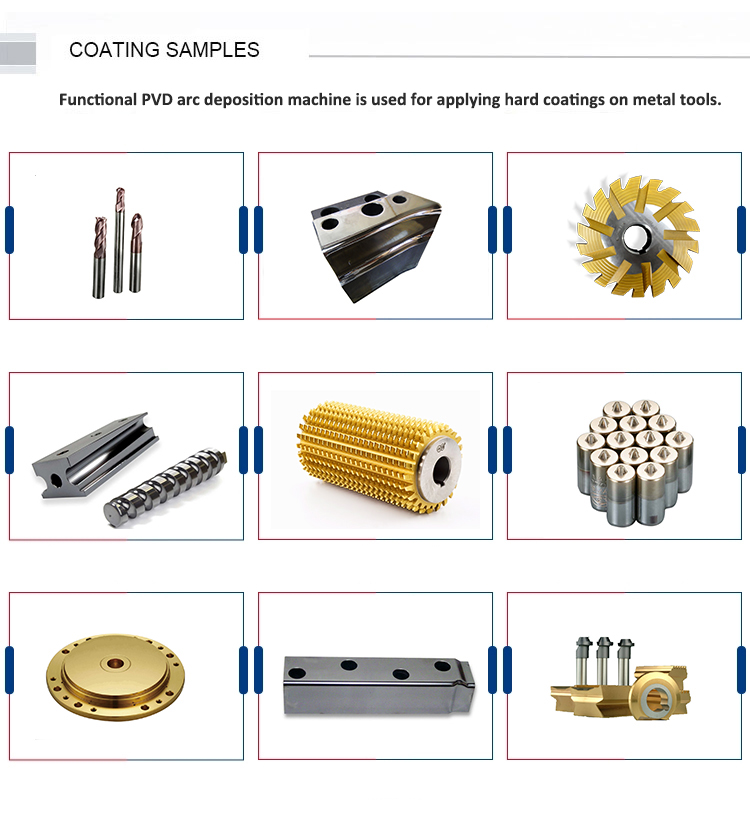 Techanical Specification of Small Vacuum Coating Machine:
Item/Components

Specification

Vacuum Chamber

Size of Vacuum Working Chamber:

Diameter700*Height800mm or customized

Material:

The chamber is made of Stainless steel 304, Inner surface shall polished. All welding seals are heat treated and leak free.

Observation Port:

The chamber door comes with 1 set of optical observation window.

Type:

The chamber type is vertical, single chamber with one door with cooling jacket

Carousel & Jigs:

Carousel: Workpiece shelf rotating way, planetary rotation, the carousel axle quantity can be customized.

Jigs would be designed according to the specification of substrates. The cost is not included in the quotation.

Water Jacket:

Material: SUS304, well-sealed and leak free.

Cooling Water Channel:

Distributed at inner wall, door and each cathodic arc source.

Heater:

Evenly installed on inner wall and the central of the chamber.

Temperature measuring thermocouples(2pcs) are provided. Temperature ranges: Room temperature-450°C. PID control.

Scaleboard inside the Chamber:

Inner surface is polished. This part is made of SUS(Thickness:1mm), which is removable and to be cleaned easily.

Pneumatic Valve:

2 pneumatic valves for vacuum duct control.

Vacuum System

Rough Pumping Unit

2X15 Mechanical Pump(1 Unit)

ZJP-150 Booster Pump(1 Unit)

Fine Pumping Unit

TK-400 Oil Diffusion Pump(1 Unit)/Molecular Pumps

Brand: RANKUUM.

Vacuum Duct and High vacuum Pneumatic Valve

Φ 400 High Vacuum Valve

Φ 50 High Vacuum Valve

Φ 100 High Vacuum Valve

Gas Distribution System

Each gas out is placed at two side of the door and vacuum outlet for even gas distribution.

Digital display gas flow controller, mix and distribute for even gas pressure of the coating chamber. Automatic gas mix.

The gases can be distributed are Nitrogen, Argon, oxygen, C2H2, etc.

Flow control controller

Digital display and control of all gas inlets realized by mass flow meter, Brand: Made in China

Vacuum Measuring

To measure the vacuum degree with sensor, which includes:

Combined vacuum meter(1 Unit)

Metal Pirani Gauge(1 Unit), to Measure the low vacuum pressure.

Metal Ionization Gauge(1 Unit), to Measure the high vacuum pressure.Brand: REBORN

Arc Deposition System

High efficiency cathodic arc sources, the cathodes are made of whole piece of copper material, with chrome plating on the surface, these pieces comes with excellent conductivity and works stable during the PVD process. Quantity: 6 pcs for 700X800mm model.

Arc power supply: This unit is specially use for PVD coating area. One unit comes with two inverters for the arc cathodes. The unit can provide high quality and consistent current for the arcs.

Brand: RILAND

Bias Arc Power Supply(20Kw), This unit is used for increasing the adhesion of coatings.

BRAND: Made in China

Water cooling for cathodes, and pipeline.

Control System

Automatic& Manual controlling mode is available.

PLC automatic control, modules brand: MITSUBISHI

Screen brand: WEINVIEW.

Rotating Stand Control:
To regulate rotating speed and direction of the stand

Electrical Components and Other parts

Contactor, thermo relay, brand: SCHNEIDER

Venting System:

Automatic venting system is applied

Alarm System:

Low cooling water pressure alarm and automatic shutdown.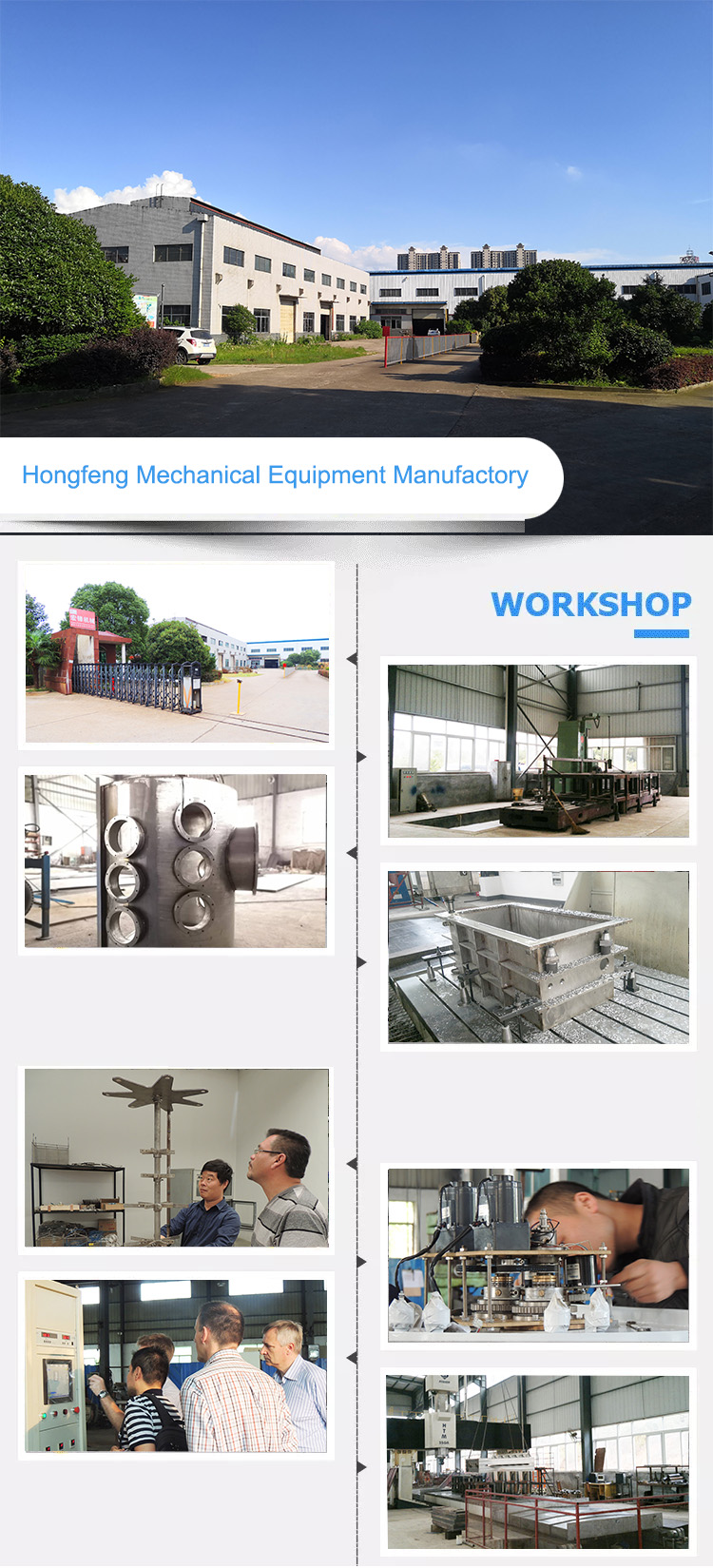 We do have different models of PVD coating machine. But usually we recommend the machine according to the size of the max. parts of customers. Since we have seen the drawing of pcs from you, we will make sure the machine can coat all of your pcs and reaches to the desired capacity.
...more
Get the latest price? We'll respond as soon as possible(within 12 hours)