>
>
>
Stamping Tool Arc Evaporation PVD Coater
Stamping Tool Arc Evaporation PVD Coater
Brand :Hongfeng VAC
Product origin :China
Delivery time :Within 70 working days after order
Supply capacity :30 sets per year
Stamping Tool Arc Evaporation PVD Coater is a kind of efficient machine can be used for Stamping Tool and other industrial tools.
Stamping Tool Arc Evaporation PVD Coater can make high hardness coatings.
Stamping Tool Arc Evaporation PVD Coater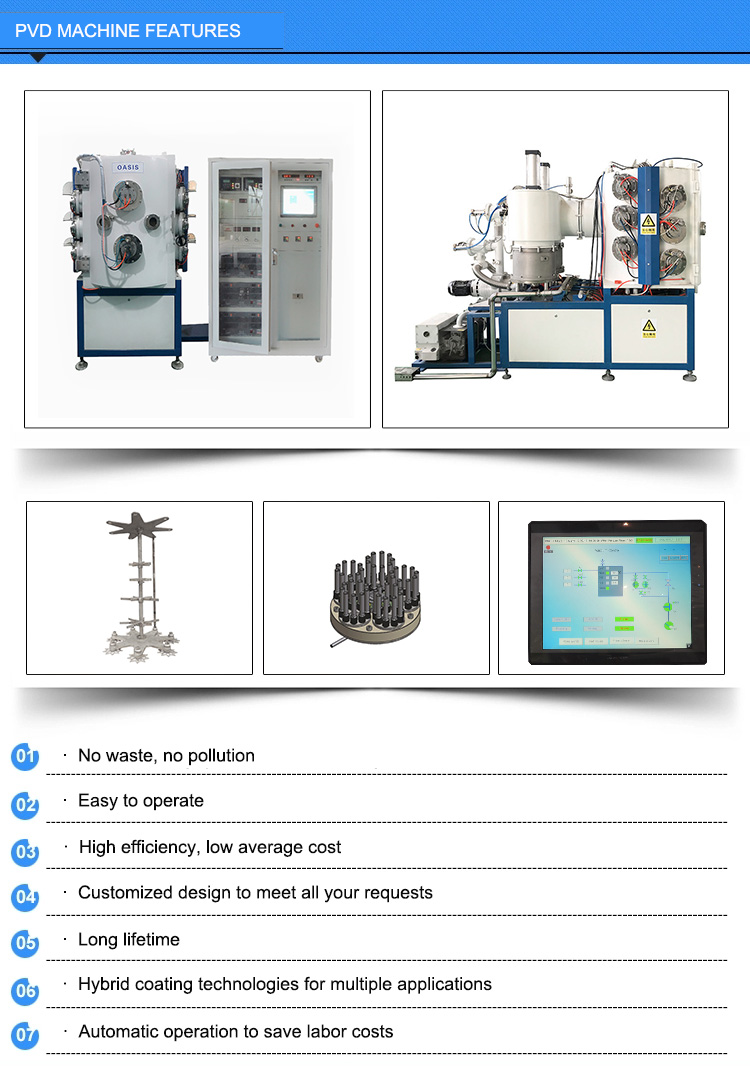 Common PVD Hard Coatings:
The main coatings made by Stamping Tool Arc Evaporation PVD Coater:
TiN(Titanium Nitride (TiN) Coatings)
TiCN
TiAlN
CrN(Chromium Nitride (CrN) Coatings)
AlTiN
Features of Arc Evaporation PVD Coater:
Customized size
Molecular pumps or diffusion pumps available
No pollution no chemical waste
Different coatings is available
Hybrid machine is available
The machine can be upgraded in the future

Technical Specifications:
Model Number
ARC-1000
Dimension of vacuum chamber(diameter*height)
1000X1100 mm or customized
Material of vacuum chamber
SUS304 with cooling jacket
Quantity of arc sources
10-12 sets
Pumping system
Diffusion pump+ Roots pump+ Mechanical pump
Pumping Time
From atmosphere to 5.0*10-3Pa less than 30 minutes
Bias Power Supply
20kW, the voltage can reach up to 1200Volts.
Gas distribution System with Mass Flow Controllers
4 sets
Vacuum Limit
5.0*10-4 Pa
Working temperature
Up to 550 centigrades
Working mode
Automatic or Manual mode, by 15 inches PLC touches screen
Total Power
90kW~130kW
Footprint(LW)
4x3 meters
These units you can custom made
1. Size of vacuum chamber
2. Quantity of arc sources
3. Configurations of pumps
4. Gas distribution system
Optional instruments
1. Coatings thickness monitor
2. Leakage detector
3. Magnetron sputtering system
4. Evaporation system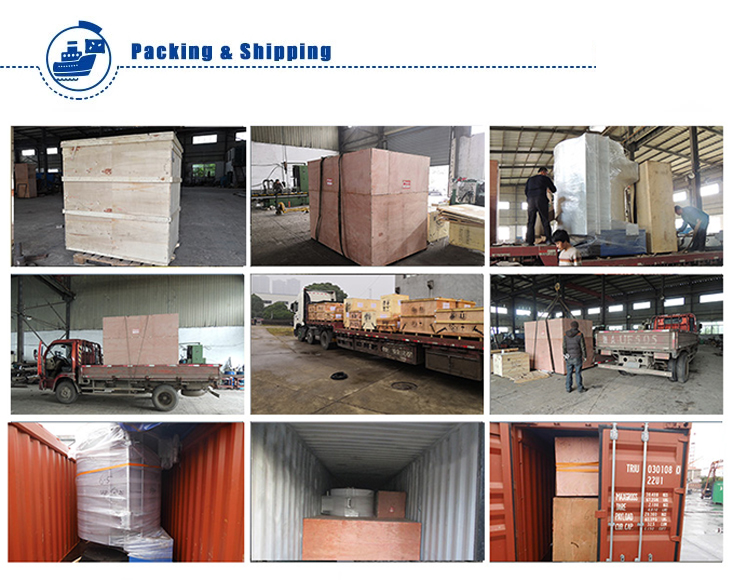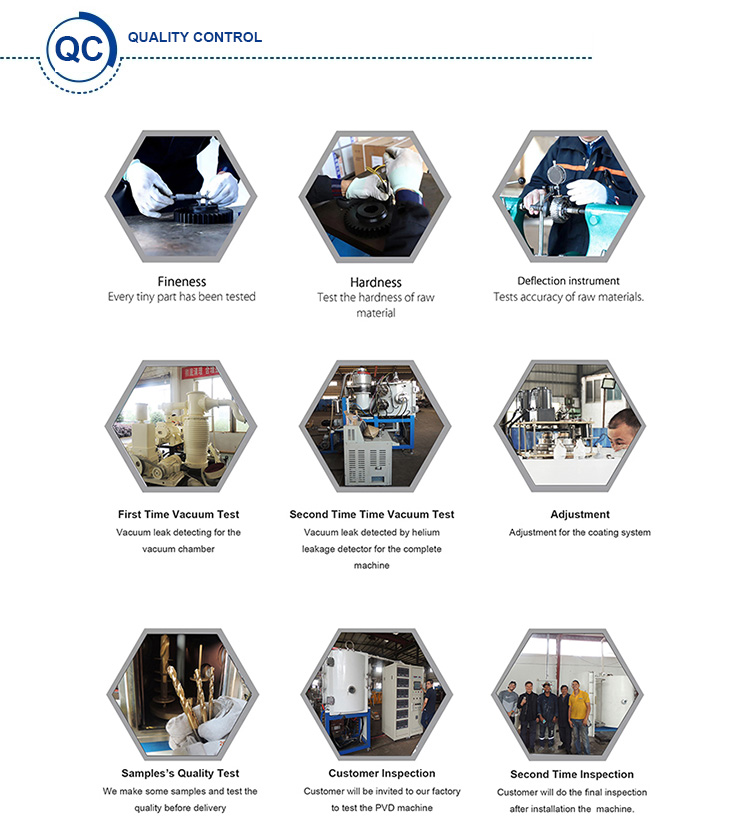 We do have different models of PVD coating machine. But usually we recommend the machine according to the size of the max. parts of customers. Since we have seen the drawing of pcs from you, we will make sure the machine can coat all of your pcs and reaches to the desired capacity.
...more
Get the latest price? We'll respond as soon as possible(within 12 hours)