>
>
>
Vacuum Silica Coating Machine
Vacuum Silica Coating Machine
Brand :Hongfeng VAC
Product origin :China
Delivery time :Within 60 working days after order
Supply capacity :30 sets per year
Vacuum Silica Coating Machine is usually used for high class products parts with coating silicon coatings. The coating is transparent and the sputtering deposition rate takes long time. With unbalanced sputtering system, we can obtain the coatings faster.
Vacuum Silica Coating Machine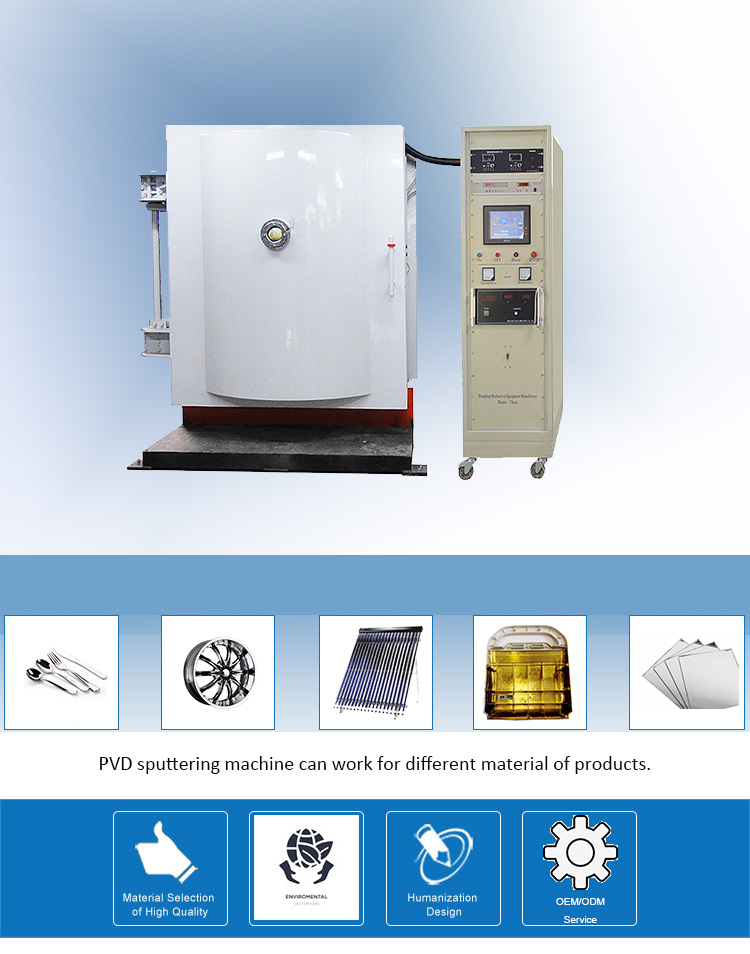 Machine Layout: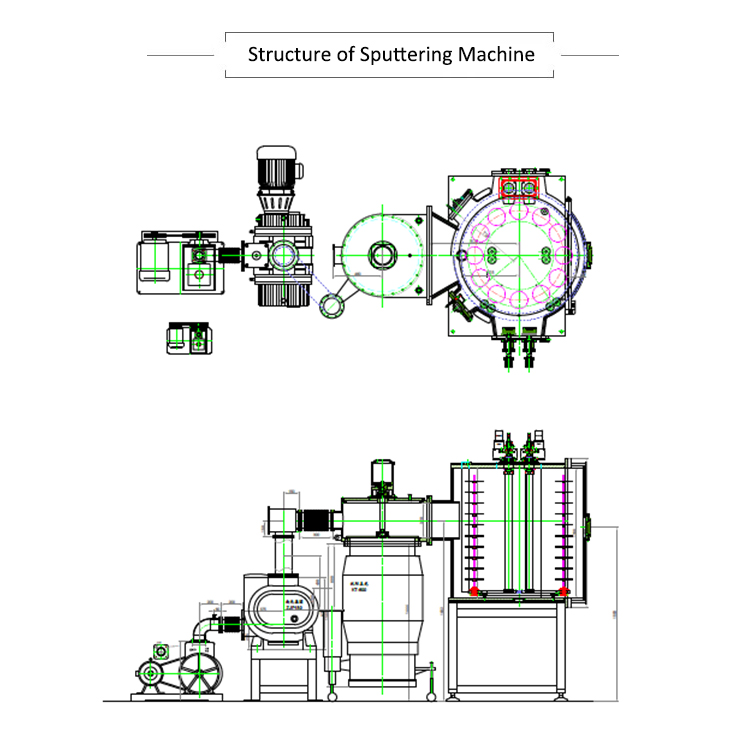 Machine Specifcations:
| | |
| --- | --- |
| Maximum loading size: | We design the vacuum chamber size and loading fixture according to customer requirements |
| Vacuum chamber type: | Vertical |
| Vacuum chamber material: | Stainless steel or carbon steel |
| Applicable substrate material: | PC, PET, PP, PE, etc. |
| PVD technology: | DC magnetron sputtering or unbalanced sputtering |
| Extraction speed: | 8min can reach 0.05Pa |
| Vacuum system: | Turbo molecular pump or diffusion pump + roots pump + mechanical pump |
| Processing cycle: | It takes less than 15 minutes to complete the process from substrate placement, sputtering, and removal. It also varies according to different processes. |
| Sputtering chamber: | High utilization sputtering cathode |
| Sputtering power type: | DC or unbalanced sputtering power |
| Sputtering materials: | Aluminum, copper, titanium, stainless steel, silver,silica, etc. according to customer process requirements |
| Process gas: | Argon, nitrogen, oxygen, acetylene, etc |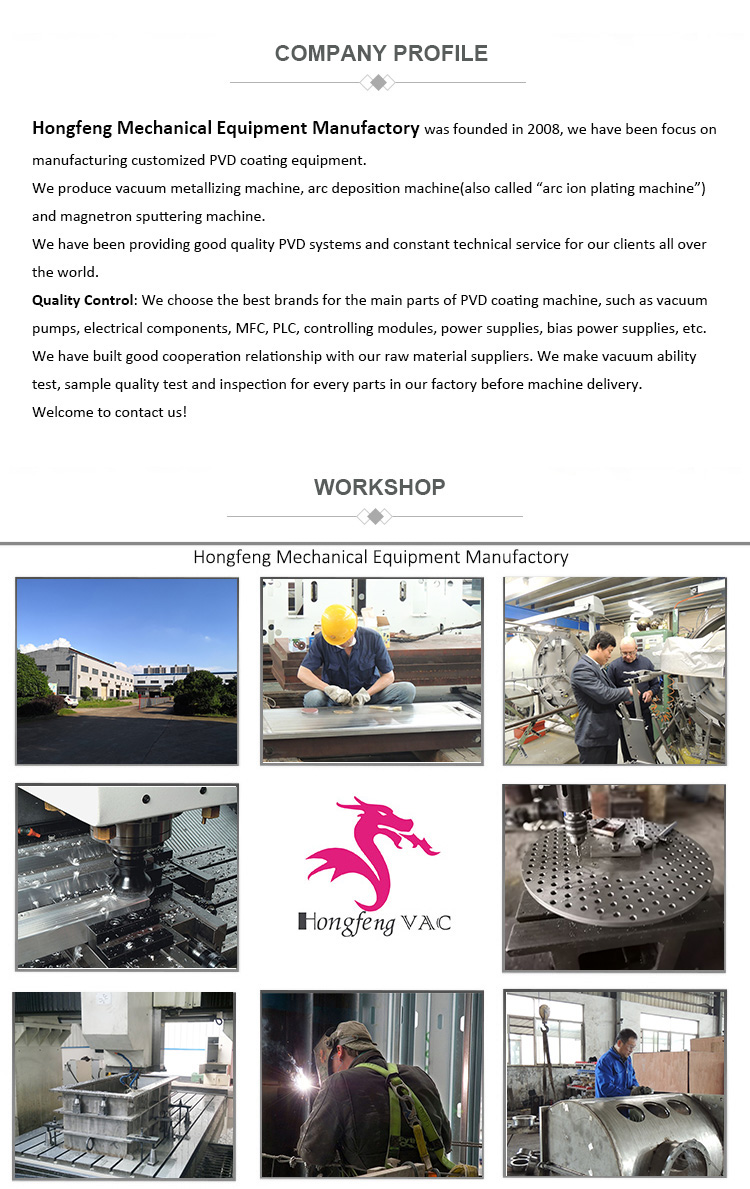 We do have different models of PVD coating machine. But usually we recommend the machine according to the size of the max. parts of customers. Since we have seen the drawing of pcs from you, we will make sure the machine can coat all of your pcs and reaches to the desired capacity.
...more
Get the latest price? We'll respond as soon as possible(within 12 hours)