>
>
>
Watch Parts PVD Gold Coating Machine
Watch Parts PVD Gold Coating Machine
Brand :Hongfeng VAC
Product origin :China
Delivery time :Within 70 working days after order
Supply capacity :30 sets per year
Watch Parts PVD Gold Coating Machine can create high quality coating colors on watch parts and jewelleries.

Watch Parts PVD Gold Coating Machine produces no waste water and chemicals during the process. It is an ideal option for decorative purposed on high value products.
Watch Parts PVD Gold Coating Machine
Machine Description: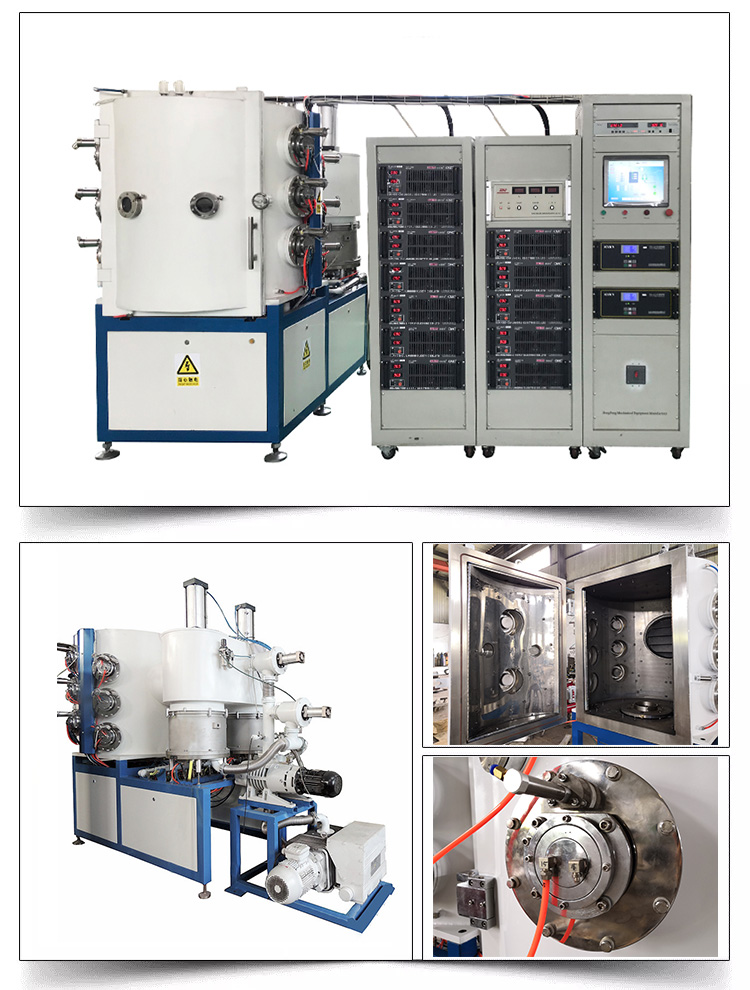 PVD technology is a common techonogy to apply high quality decorative coatings on watch parts. Watch Parts PVD Gold Coating Machine provide a wide ranges of color options for us. We can design a hybrid PVD coating machine with both of arc deposition and unbalanced sputtering system.
Machine Applications: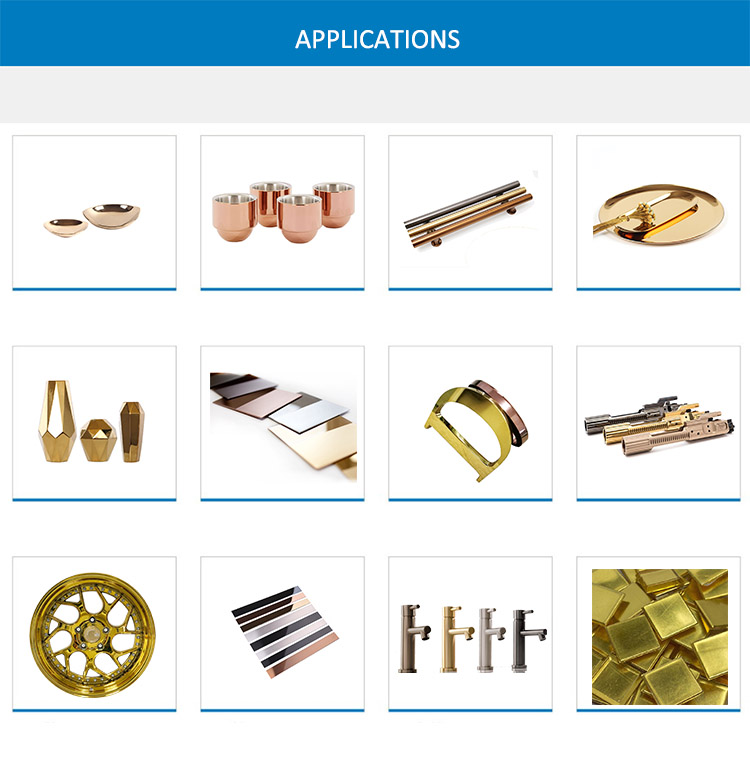 Watch Parts PVD Gold Coating Machine is designed for coating watch parts. It also works for jewelleries and other high value items.
Optional Accessories:
1. Turbo molecular pumps
2. Polycold pump
3. Helium leak detector
Machine Specifications:
| | |
| --- | --- |
| Chamber Material | SUS-304 |
| Size of vacuum chamber | Customized, usually small size of PVD chamber |
| Chamber structure | Vertical, side open door |
| PVD coating technology | Arc evaporation deposition |
| Optional coating system | Unbalanced magnetron sputtering |
| Vacuum pumping system | Diffusion pump or molecular pump+mechanical pump+roots pump |
| Gas | Nitrogen, argon, C2H2, etc |
| Available color | Golden, rose golden, brass, copper, silver, black, blue, etc |
| Control system | PLC automatic control and manual control |
| Ultimate vacuum | 8.0×10-4Pa |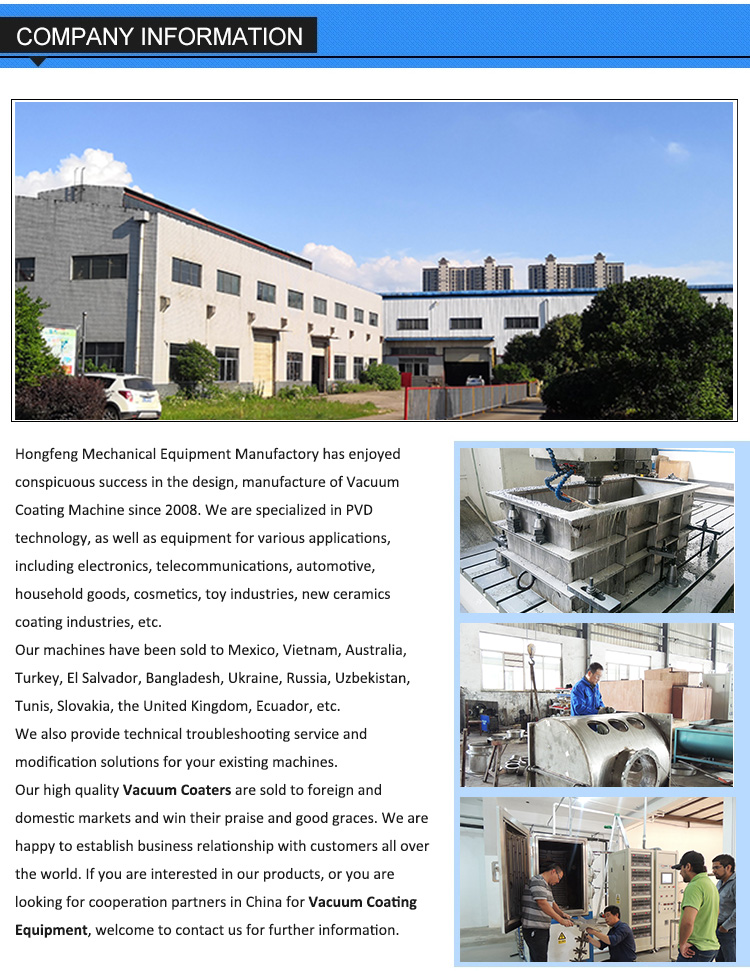 We do have different models of PVD coating machine. But usually we recommend the machine according to the size of the max. parts of customers. Since we have seen the drawing of pcs from you, we will make sure the machine can coat all of your pcs and reaches to the desired capacity.
...more
Get the latest price? We'll respond as soon as possible(within 12 hours)